Clear Aligners and Invisalign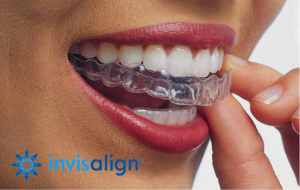 Gone are the days of physical brackets and metal wires. Cambie Dental Centre are proud certified Invisalign providers and other Clear Aligners. We can straighten your teeth predictably and in a modest amount of time by wearing special thin acrylic trays.
Some mild crowding can be aligned in as little as 6 months. A straighter smile and aligned teeth not only looks great, but also helps in your daily cleaning of your teeth. You'll have healthier gums as a result of that.
Our teeth can also wear away unnecessarily due to misalignment. We may grind our teeth unnecessarily just by chewing or speaking. By taking a little bit of time to align the teeth in their proper position, we're able to preserve and protect the teeth from unnecessary tooth wear as well.
Speak with Dr. Huang and Dr. Wu to see if Invisalign or Clear Aligners are right for you!